This course has been designed as an explorative journey for yoga teachers, yoga therapists and others to delve into how a compassionate and subtly attentive relationship with their bodies, practice and teaching can help address these commonly seen dis-ease states. This may be as a route to unravelling their own states and/or supporting those in students. There will be inclusion of Somatics practices – from the work of Thomas Hanna that emphasises internal physical perception and experience – and sits well within yoga to support modern body needs.
The courses will be held in ways that ensure safe and intimate group dynamics, with needs of the individuals attended to. Other movement teachers and wellness practitioners are welcome to apply if they have at least a year's yoga practice.
A large part of this exploration will be modern stress and trauma, and what this means for our bodies, minds, yoga teaching and practice; on and off the mat. Charlotte Watts gathers together strands of her courses on Teaching Yoga for Stress and Burnout, and for ME/Chronic Fatigue (for Yogacampus) and her recent books Yoga Therapy for Digestive Health (Singing Dragon 2018) and The De-Stress Effect (Hay House 2015), for an experiential dive into how we can view symptoms of 21st century living through the lens of the Yoga Model of Wellness.
Each of the 10 themes (released fortnightly and listed below) includes the following:
Two 25-40 minute video presentations with illustrated slides covering the content
PDF documents of the presentation slides to refer to as you watch or makes notes on as you need
Extensive notes covering parts of the presentations in more depth, including self-enquiry exercises and the home exploration to guide deeper experience of the practice; suggested reading/self-enquiry/practice
60 minute practice video – this will bring in asana, somatic practices (eg from Thomas Hanna, Feldenkrais and Tias Little's SATYA training), breath consciousness, sounding/mantra and meditation
either 60 minute live session – weekly online with two time slots to choose
or 2 hours meetup in person every 4 weeks (as Covid restrictions allow in the future) Brighton or London
COURSE CONTENT – 10 themes 
Each of the themes below will be explored within the above format:
1. Arriving – Setting our community healing space. Where we find ourselves in modern life and what it means to be a 'modern yogi' in a world of goal orientation, high expectation and physical ideals. How these considerations can be supported by the yoga model of healing and recovery, as distinct from the reductionist model of disease.
2: Context of the Modern World – The stress response and what it means for the modern yogi – the effects of modern life and psychosocial stress on the nervous system, noticing polarities, somatic practices, survival over growth. Bringing in the yamas and the gunas as guides for practice and life.
3: Vagal Connection – Trauma & polyvagal theory – the freeze response, grounding, orientation and what this means within practice on and off the mat. The importance of the vagus nerve and old/new vagal tones.
4: Belly Connection – The enteric nervous system aka 'second brain' and listening to 'what is true right now', as well as sense of safety, intuitively responding and embodied awareness. Observing separation of head and body in reductionist culture; coming back to 'head, heart and hara' as whole.
5: The Fascial Web – Fascia as a sensory organ and how everything is connected to everything else. Communication via the psoas and fascia for kinaesthesia; interoception and proprioception, and how tightness, lesions and distortions in this matrix can ripple through the nervous system and affect how we move and feel.
6: Posture & Self – Modern postural habits from stress, sitting on chairs and trauma patterns. Including exploration of the primary and secondary spinal curves, the ventral and dorsal aspects (front and back body) and expressions of these via breath tones, and the Deep Front Line (Anatomy Trains) and sense of self.
7: Body Psychotherapy – Modern chakra theory & developmental trauma models for body psychotherapy – relationships with survival, trust, attunement, attachment and autonomy and how they affect our expressions through responses, gestures and movement.
8: Mindful Language – Stress, trauma & hypervigilance language – the modern habits of goal-oriented and self-critical language; how this affects yoga practice and teaching. The language of modern mindfulness as a helpful guide; inviting movement rather than imposing our will and the support of sound during physical practice.
9: Health as Whole – The yoga model of wellness (as opposed to the medical model of disease) and approaching health as coming back to whole, the root of the word 'healing'. Discussing the kleshas (hindrances) as obstacles to wellness and sources of dis-ease within yoga philosophy. Identification with illness as a state and finding our essence nature.
10: Bringing it all together – Bringing it all together – gathering together the threads of the course to review aspects of whole health covered – in the context of moving beyond stress, trauma, burnout, anxiety, fatigue and post-illness through embodied awareness.
Pricing options
Scroll down to the bottom of the page to see options to either pay in instalments or for less in full.
Use coupon code YSHRAUG20 at the box before checkout for 10% discount off either way of paying before the end of August 2020.
Please get in touch with Charlotte directly at [email protected] if you are low income or a concession to arrange further discount.
Breakdown of the 80 hours course CPD hours:
Each of the 10 themes:
2 presentations – c.1.5 hours
Practice – 1 hour
Live discussion – 1 hour (dates available below)
Reading – 2 hours
Home exploration – 1.5 hours
= 7 hours per fortnight
+ 10 hours assessment
UPCOMING COURSE DATES – online live discussions
Here are dates for two intakes to be offered for the autumn (fall) term. The ten live discussion sessions for each theme (60 mins) will be choice of either:
Tuesdays 2pm UK time 2020 – October 6, 13, 20, November 3, 10, 17, 24, December 1, 8, 15
Thursdays 7.30pm UK time 2020 – October 8, 15, 22, November 5, 12, 19, 25, December 3, 10, 17
You will need to sign up to a specific group, but there may be the option to attend the other occasionally if you cannot make a session.
Dependent on covid-19 conditions, there may also be options to do these in-person sessions at venues in Brighton, London or Cheltenham - further info to come.
---
WORKSHOPS IN-PERSON – in addition to the online course for the full 100 hours certification 
These workshops will bring together key threads of the online course themes to bring into the reality of teaching therapeutically:
1. Grounding, Orientation and Agency
2. Observing and Responding to Needs
3. The Language of Embodied Awareness
4. Resourcing Yourself to Support Others
Details: 
These will be £80 per day (10am-5pm) and booked separately to the online course
Dates will be announced from September – according to covid restriction allowances
They will comprise practice, discussion and group/diad exercises – you will be directed to relevant material from the online course to review before each, and guided to which home explorations from the online course will support embedding the content after
Within the whole course requirement, these can be taken at any time available and in any order – ideally before you complete the assessment, but other arrangements can be discussed
The full certification is awarded on successful completion of the online course, all workshops and the assessment
---
The venues for future workshop dates:
UMEUS Therapeutics, Brighton & Hove – new venue to be announced soon
Evolve Wellness Centre, 10 Kendrick Mews, London SW7 3HG (nearest tube South Kensington)
Cheltenham Pilates and Yoga, The Yoga Studio, 53-57 Rodney Road, Cheltenham GL50 1HX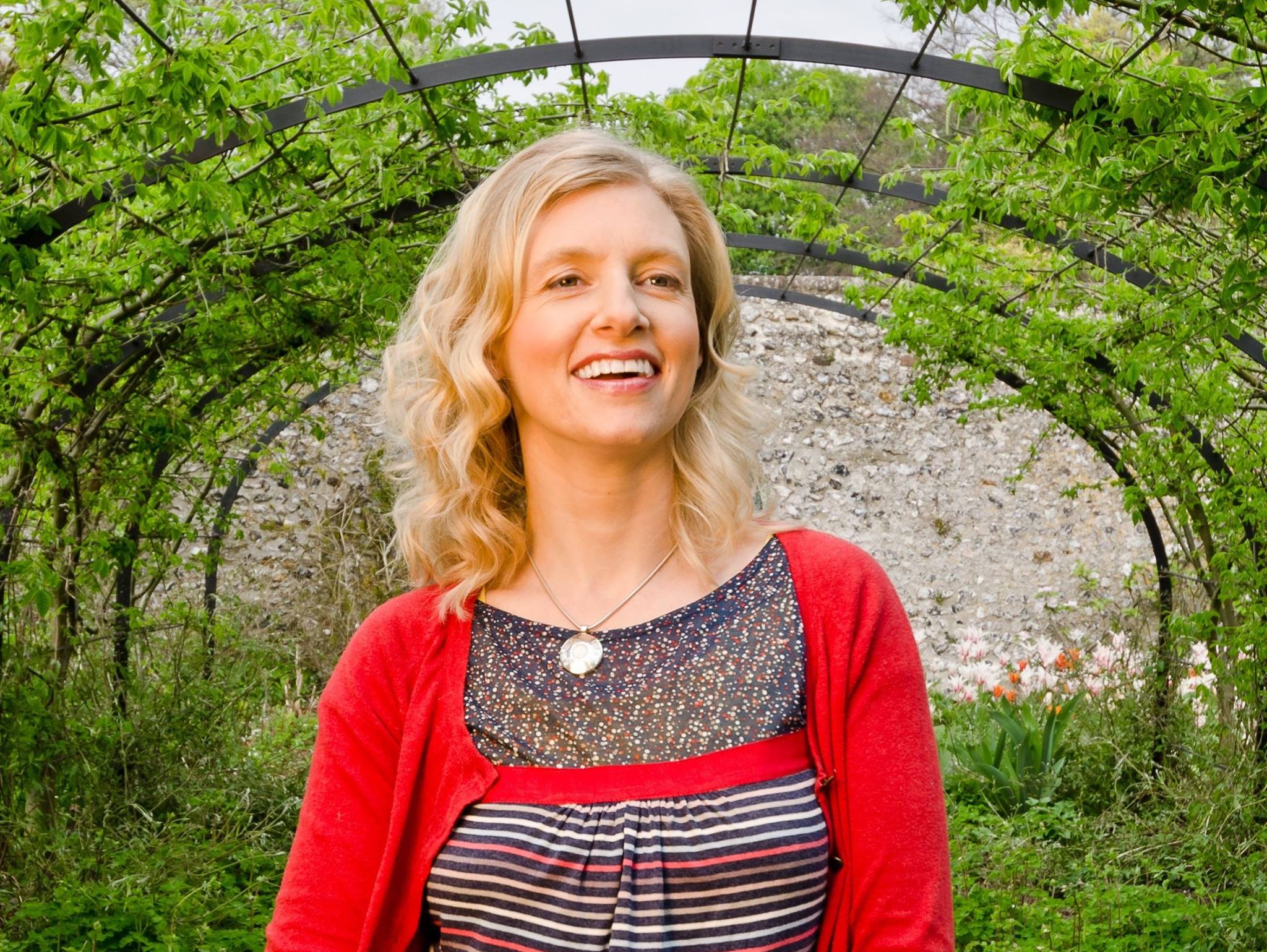 harlotte attended her first yoga class in 1996 and immediately knew that it would be a large part of the route to overcoming her stress-related, digestive, mood and energy issues. She trained at the Vajrasati Yoga School in Brighton (500 hour Yoga Alliance training) founded by Jim Tarran who is influenced by Buddhism and brought a natural mindfulness aspect to practising yoga. This was the beginning of a relationship with yoga focusing on taking time and finding space to feel subtleties of the experience, energetics and responses within the practice and create full body awareness within postures.
Charlotte then went on to train in teaching yoga for people with ME and Chronic Fatigue with Fiona Agombar and teaching for chronic pain with Heather Mason, continuing her interest in yoga as therapy for anxiety, depression and stress states. She deepened her mindfulness practice as a result of a specific mindfulness course for yoga teachers with Cathy-Mae Karelse. She continues to study with teachers Tias Little and Joanne Avison as they combine her love of mindful, somatic practice, yoga as meditation, the contemporary anatomy of biotensegrity and an explorative and compassionate attitude – alongside attention to alignment with respect to the individual needs of students.
Charlotte is an author with many published books, including Yoga Therapy for Digestive Health (Singing Dragon 2018), Good Mood Food (Nourish 2018) and The De-Stress Effect (2015). She is also an award-winning nutritionist, practising since 2000 and specialising in stress-related and fatigue conditions and burnout, and digestive issues.
Charlotte teaches classes in Brighton and London, workshops, UK yoga weekends and retreats abroad. She also runs courses and retreats specifically for yoga teachers to attend to their own self-care so they have the resources to support others.