This course includes an introductory video, workbook, a long yoga video, plus a downloadable audio version, a shorter yoga video, audio meditation and a recipe book.
Course Curriculum
Available in days

days after you enroll

Welcome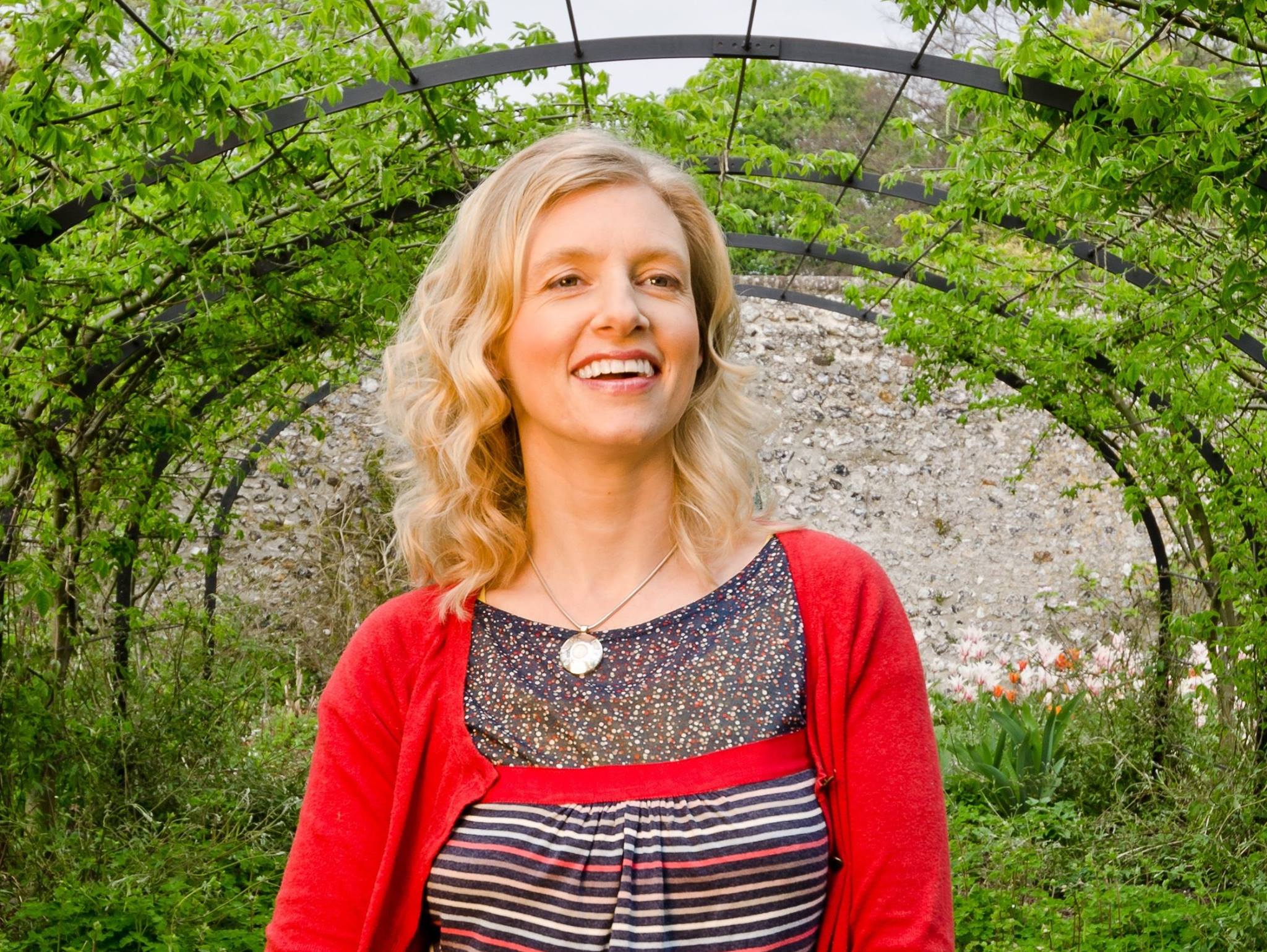 Charlotte is an award-winning Nutritional Therapist with nearly 20 years' experience and a Senior Yoga Alliance Yoga Teacher and Trainer, teaching since 2007. She has written many books, including her latest Good Mood Food, Yoga Therapy for Digestive Health and The De-Stress Effect. Charlotte is passionate about helping people through stressful phases in their lives; when long-term stress, heavy emotional demands or a recent event show as exhaustion, feeling constantly wired, anxiety or stress symptoms as body functions don't quite feel in balance.
Her yoga teaching reflects this too, with an emphasis on embodied awareness and slowing down to truly feel, to listen and respond to what you need, rather than punishing your body into an imposed ideal. She teaches yoga with somatics, where there is much rolling, pulsing and exploring within our natural movement range, with an emphasis on fluid movement, natural body patterns and tuning into how our bodies are expressing our emotional needs.
She always works with a mindful approach, to take a kind and compassionate look at how we can be habitual responding to deeper, unconscious patterns in mind and body. She offers many insights and self-enquiries to help you allow, meet, accept and move through the tensions and doubts we can hold into mind habits and body tissues. Movement also feeds in as an important component for this awareness.
Charlotte's nutritional approach reflects this deeper self-understanding. Understanding how your immunity, digestion, hormones, kidneys, blood sugar balance and other body systems all constantly interact can help both your health and your peace of mind. As she specialises in stress, mental health and reducing anxiety (also important to all aspects of health), she works with the whole picture of health and wellbeing.
Her work can help you understand and address the nature of your health concerns, including stepping off habits of craving and behaviour around food and health. Much of this is to help get to the heart of your relationship with food and self-care and why you may feel continued resistance to doing what you "know you should be"!
Charlotte helps people who often find it difficult to switch off. Modern life and our 'fixing and doing' drive can be rewarding and motivate us to succeed but often leave us showing symptoms of poor health and with little energy, space and time for recovery. Rigorous scientific knowledge alongside an intuitive and realistic approach allows me to advise the best dietary and lifestyle changes to address your issues.